Events
Info
Date
Location
More info
CHRISTIE'S LATES - PICASSO A 50-YEAR LEGACY
Join us this September for an enriching to celebrate the artistic legacy of Pablo Picasso, one of history's greatest visionaries.
Thursday, 14/09/2023
6-9:30pm
Christie's London
More info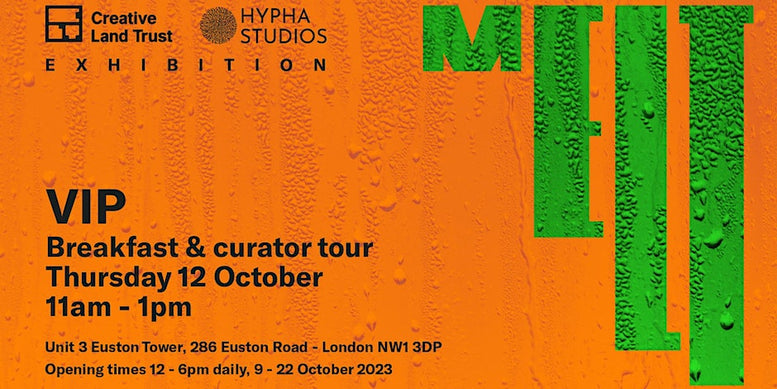 FRIEZE - MELT
You are invited to a special curated tour to celebrate the launch of 'Melt' a showcase artists supported by Hypha Studios and Creative Land Trust. 
Thursday, 12/10/2023
11am-1pm
Unit 3, Euston Tower
More info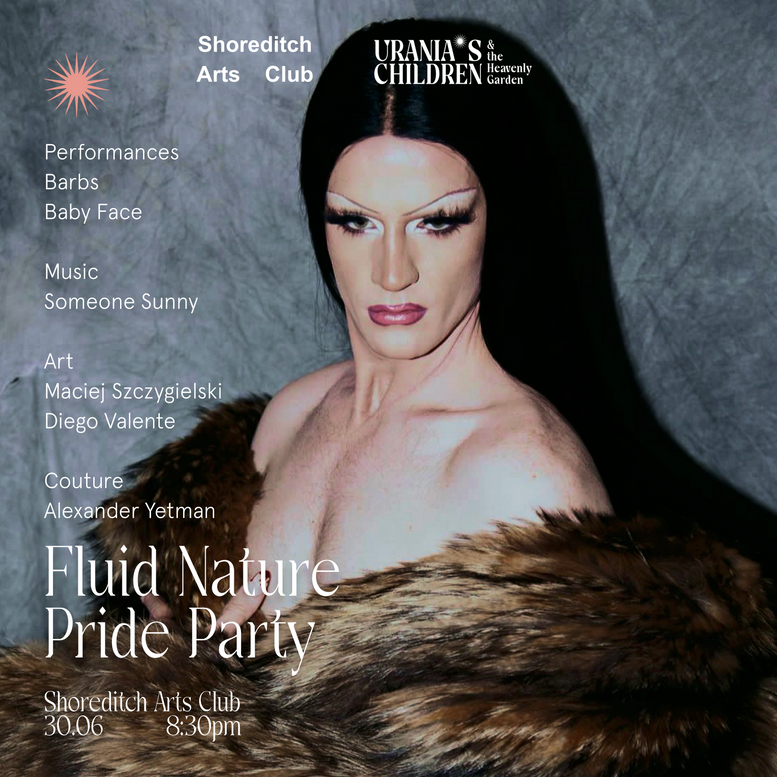 FLUID NATURE LAUNCH + PRIDE PARTY
Fluid Nature promises a sensual evening of queer celebration in honor of Pride Month, presented by Urania's Children & The Heavenly Garden.
Live performances including by the trans musician Baby/Face and Barbs, who will play a rendition of Metamorphosis by Philip Glass on grand piano, a DJ set by Someone Sunny, and artworks and presentations by Alexander Yetman Diego Valente, and Maciej Szczygielski. 
This event is over
Friday, 31/07/2023
7pm till late
Shoreditch Arts Clus
More info